$

100.00
The Wild One (Kal-Isis)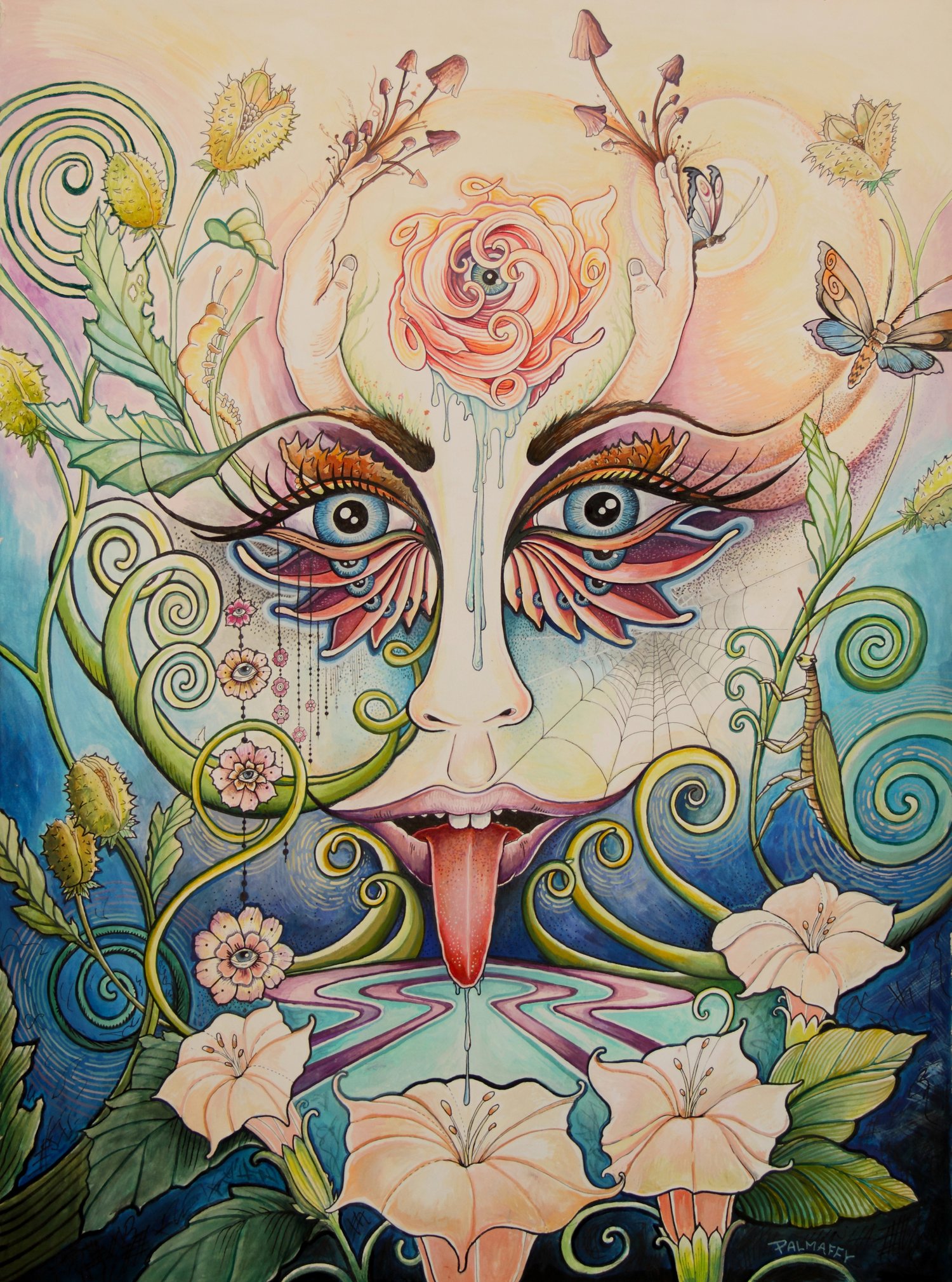 This piece honors the cycle of death & rebirth by combining two seperate yet connected forces of divine feminine power, the great destroyer Kali, and the mother of rebirth, Isis.
This piece is about embracing change & accepting what life brings without fear. It is knowing that all things are connected & we are a part of a greater presence of energy that gives our live deep meaning no matter what. If we stop looking so hard and focus on the beauty right in front of us we will find it is also deep within us.
This piece offers growth, freedom, and liberation! It expresses live your life & fear nothing! Feed your hunger for adventure. Experience is our greatest teacher.
Kalisis says: Open your eyes & live deliciously!!
This piece is available as a 11 x 14 fine art print on German Hannahmule etching paper. Limited edition, signed by the artist: Alexis Palmaffy