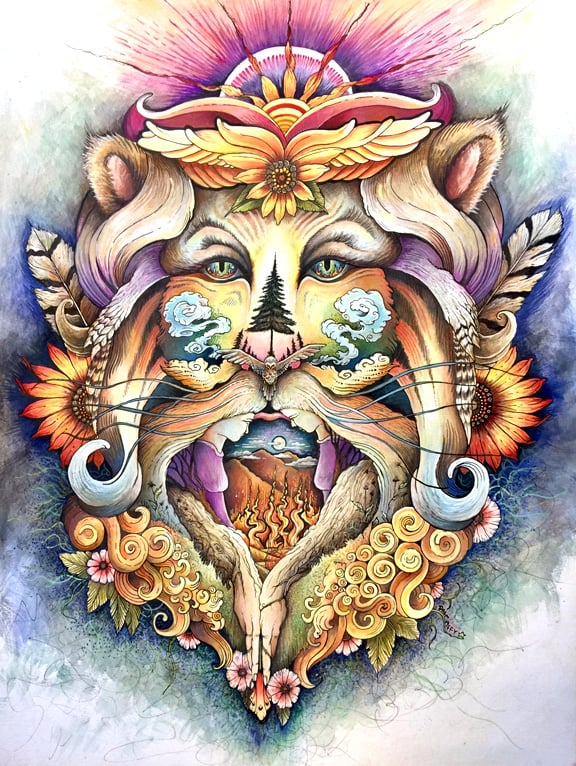 This striking painting is a tribute to the divine masculine. it began in the dead of winter and was completed just as spring began.
Behind the ancient eyes of this proud Lion is the strength of wizards, kings, and the power of the ultimate father, Time. This Lion's truth speaks volumes, without him ever even having to make a sound.
This painting is available as an 11 x 14 Fine Art Print on German Hannemhule etching paper.
11 x 14 Fine Art Print.