$

100.00
The Moth Queen's Cup Original Watercolor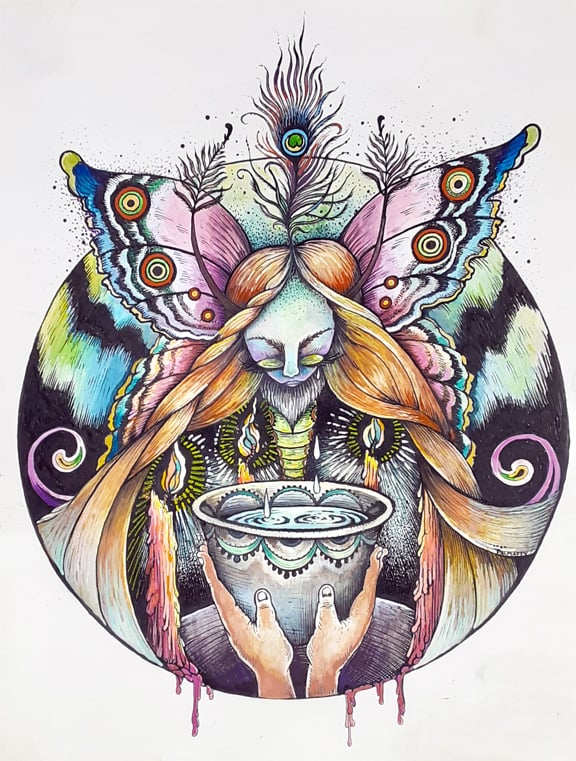 This is a 9 x 12 original drawing, painted with watercolors.
The moth is an amazing creature, who's journey through life mirrors the transformation and changes we as humans experience.
Even when its efforts toward light are dangerous, the moth continues to drive forward. This process can be painful, but necessary. The Tears of the moth reveal the beauty within the struggle & the hope for a better life by whatever means necessary.