$

100.00
Tango in The Night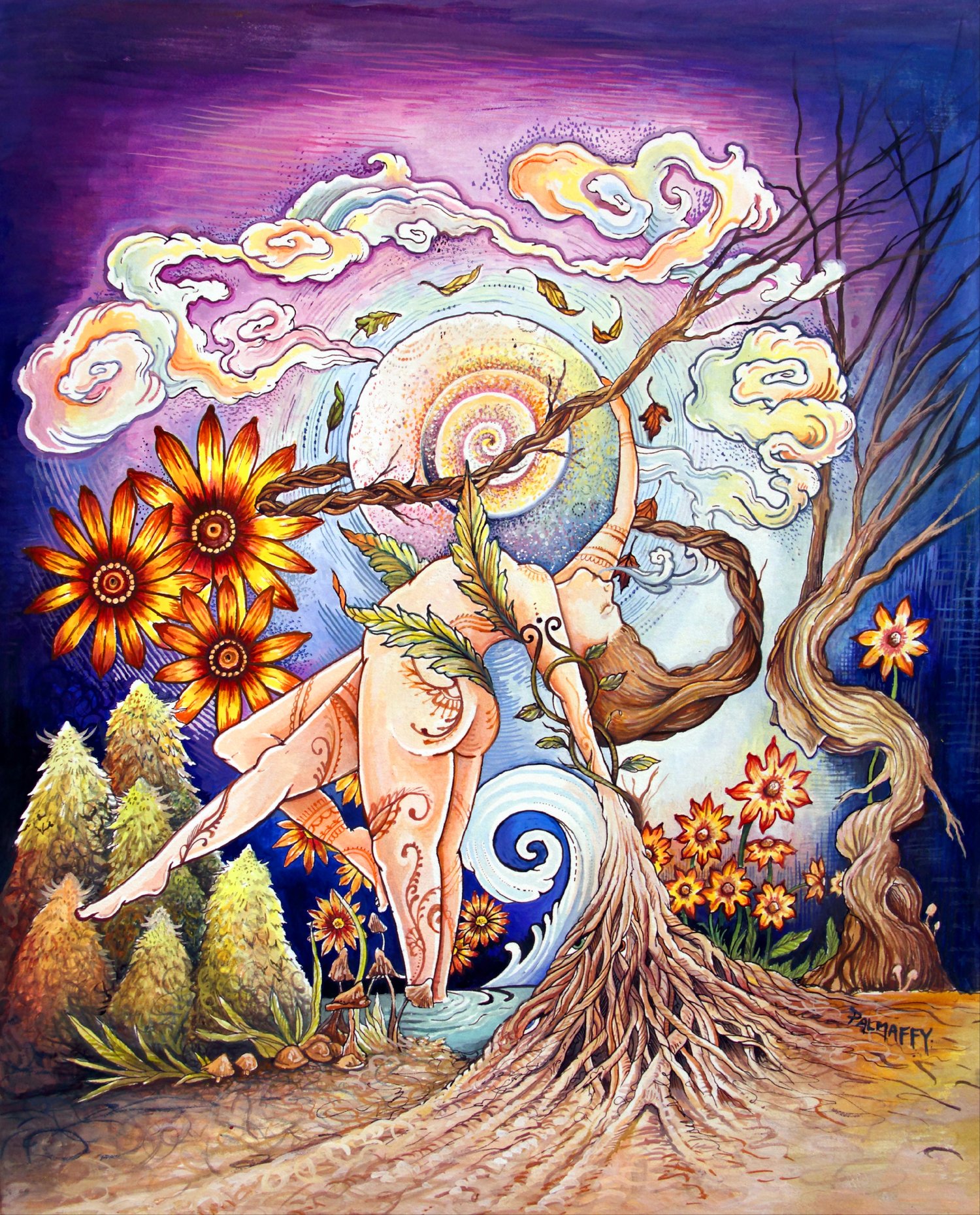 This painting evokes the feeling of what it would be like to surrender to the wild, back into the primal spiral of being.
With the natural world as a guide, the mystery of our embodiment here on Earth becomes clearer yet still remains behind the veil. It is a delight to be here & enjoy the sensual pleasures of natures gifts.
This is a limited 11 x 14 edition print signed and numbered by the artist.