$

150.00
Strawberry Fields Forever Original Watercolor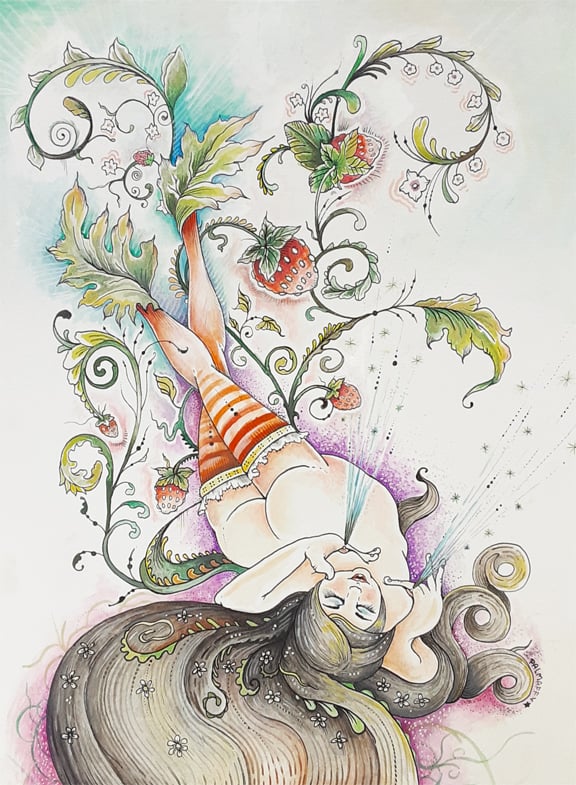 This piece is 14 1/2 x 11 inches. It is a drawing painted with watercolors on heavy watercolor paper.
Juicy & Sensual, this drawing will remind you to water the plants.
Another unpainted version of this piece is available as a black & white line drawing.
Check the "original drawings" collection to find it there.