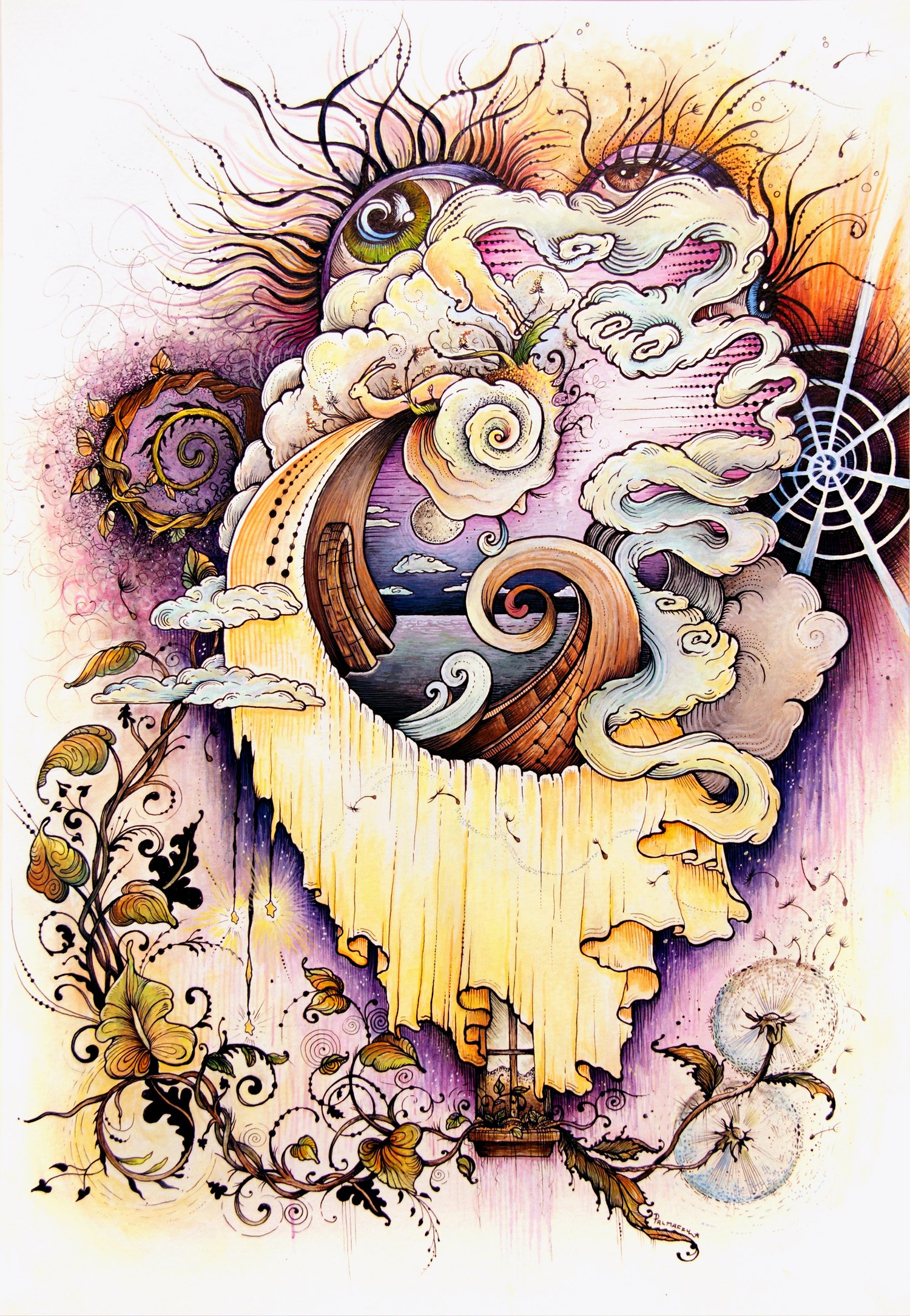 This whimsical work started as a pen & ink drawing on watercolor paper. It was then painted with watercolor and alcohol based inks. The colors are vivid and vibrant yet delicate in certain areas. The purple and blue hues behind the figure create a warming and hypnotic aura around the piece.
This work is a testament to personal healing and growth through inner reflection. There are so many beautiful memories in this life that we can hang on to that will guide us when we are in stormy weather. As we age, although the memories of our youth become farther away, they become even more special & clear to us. I painted this painting to remind myself of the gentle beauty and magic that I experienced as a small child. I still carry this with me today & feel it is necessary for me to channel this as it is what brings me real joy in difficult times.
This painting is available as a 8 x 14 fine art print on german Hannemuhle etching paper.
I hope it will serve as a reminder that no matter what stage of your personal journey you are currently at, no matter what hard times are in your life, there is always an inner place you can go to find peace.