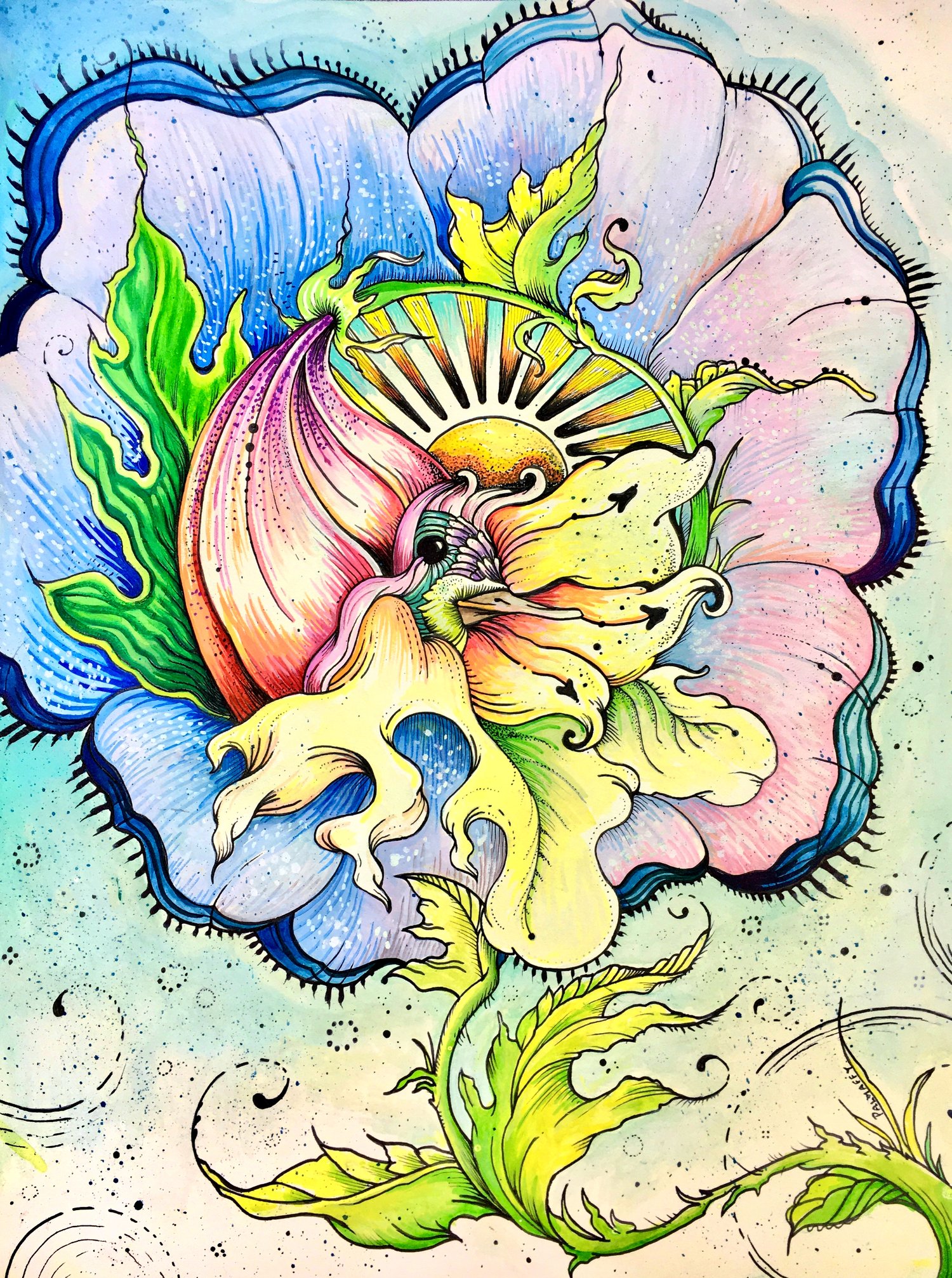 Hummingbirds are my friends. They represent to me vibrating on a perfect level to achieve greatness, effortlessly. They are carriers of joyful messages & so much more.
My favorite time of year is when they pop into my life unexpectedly. They leave quicker than they came. Remember the hummingbird in Hans Christan Anderson's, Thumbelina?
This is a 9 x 12 pen & ink drawing. The colors here are so juicy & vibrant because I painted this drawing with tattoo inks that have a very high pigmentation.
This piece is also available as a 8 1/2 x 11 fine art print on etching paper.