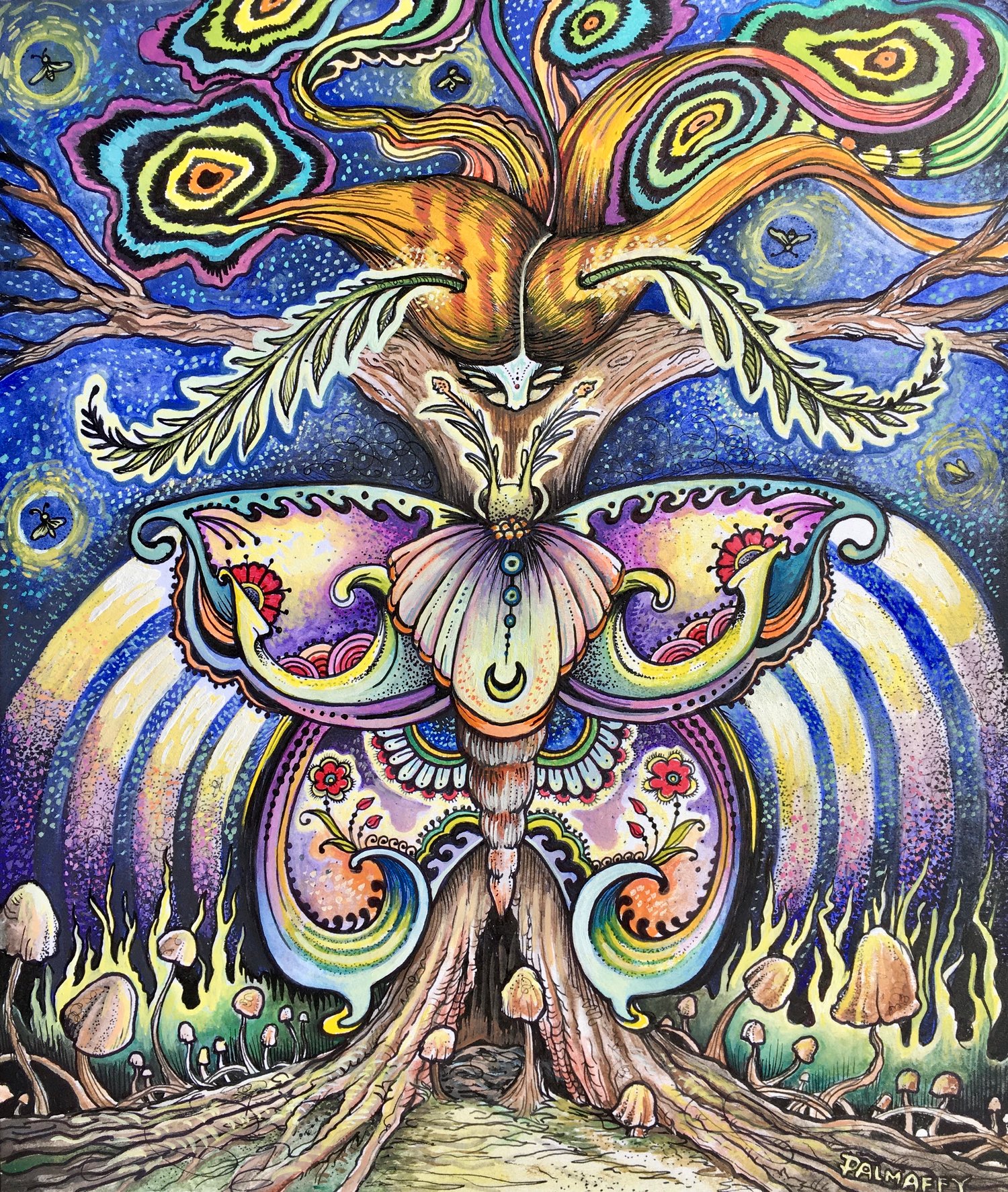 This is an 8 1/2 by 11 drawing on 8 ply mat board painted with tattoo ink. The moth has been a reocurring theme in my work over the years, emerging during times of deep introspection, transformation, and self growth. The moth carries these messages and I have been lucky to interact with them so closely, as each morning I find them in my house. Each morning I have the wonderful opportunity of releasing them back into their habitat. This drawing conveys this. It shows a spirit returning to the root of its being, and through the moth as a guide, returning to its natural home, a cosmic state of consciousness where it is one with the Earth.
Pictures of this framed work are available upon request.
Please message me through this site.
Thank you!